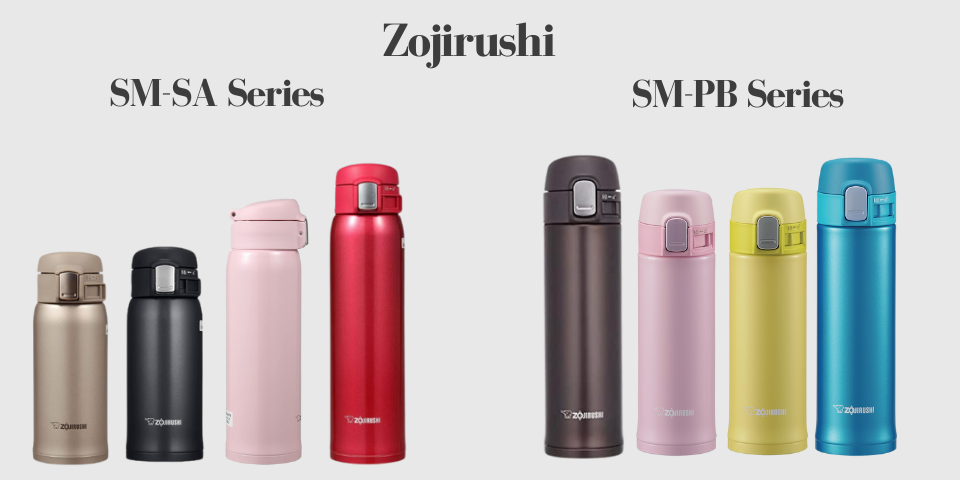 Zojirushi Stainless Steel Vacuum Bottle, 360ml, Black (SM-SA36-BA)
Rs 3,155
Rs 1,899
Zojirushi Stainless Steel Vacuum Bottle, 360ml, Pearl Pink (SM-SA36-PB)
Rs 3,155
Rs 1,899
Zojirushi SM-SA48-RW Stainless Steel Vacuum Bottle ,0.48L
Rs 3,320
Rs 1,999
Sold out
Zojirushi Stainless Steel Vacuum Bottle, 480ml, Pearl Pink (SM-SA48-PB)
Rs 3,190
Rs 1,999
Sold out
Zojirushi Stainless Steel Vacuum Bottle, 600ml, Clear Red (SM-SA60-RW)
Rs 3,333
Rs 1,999
Sold out
Zojirushi Stainless Steel Vacuum Bottle 300ml, Pearl Pink (SM-PB30-PP)
Rs 3,240
Rs 1,799
Reviews
Rated 4.7 ★★★★★ on Amazon
With over 20000+ ratings on amazon rated 4.7
Featured in New York Times
Voted best travel mug by the wirecutter in the Newyorktimes
What customers love
Trendy Colors
Add a touch color to your bottle
Safety Lock
Your 3 year old wont knock it over and it wont leak in your backpack
Great for travel
Amazing heat and cold retention makes it perfect for travel and road trips
Features
Compact Design
Compact design takes minimal space while maximizing capacity
Designed for ease of use
Designed to drink directly out of the bottle
Easy to clean
Stopper disassembles for thorough cleaning
Non-Stick Coated Interior
BPA Free Plastic and SS
All surfaces that come into contact with your beverage, including the lid and 18/8 stainless steel interior, are BPA-free.
Vacuum Insulation Technology
Frequently asked questions
The history of the Zojirushi mark goes back to a glass-lined vacuum bottle created in 1918. This bottle for home use was created using vacuum insulation—a breakthrough technology at the time. In the years since then, Zojirushi has established itself as a top manufacturer of household products and has continued to leverage the latest technologies to create a constant stream of leading-edge products that make life more comfortable and convenient.
Heat/Cold retention speicifcation
choosing a selection results in a full page refresh